The Paris Saint-Germain Academy UK has partnered with Mount St Mary's College in Derbyshire which will become the hub for the area.
As with all of our school/college partnerships, the aim is to build player pathways into the world of football using the methodology of the Parisian club and creating key 'hubs' where our partner schools have the same vision as us.
Mount St Mary's College shares our passion for helping players of all abilities to grow and develop through football making it the perfect location for The Paris Saint-Germain Academy UK to create this regional hub.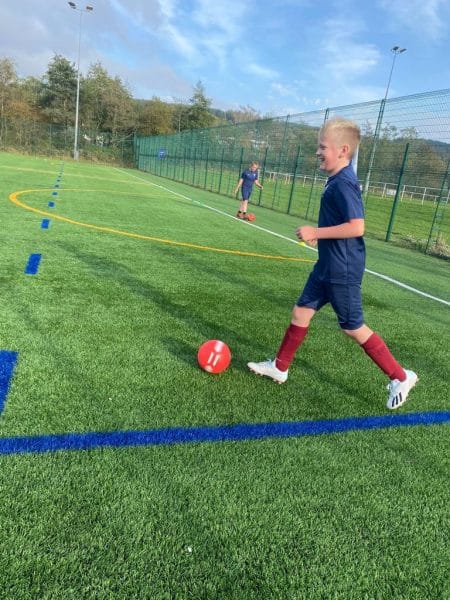 Starting this September (2023) students from the age of 8 will be offered the opportunity to join The Paris Saint-Germain Academy UK through our specially designed Player Development Programme (PDP).
The programme will run for the full academic year and is available for all abilities, boys and girls. Students will learn to play the Parisian way, learning the techniques and philosophy of the club whilst also being mentored individually so they can progress and learn to master their techniques.
The sessions are broken down into 5 hours of football coaching sessions and 2 hours of strength and conditioning per week. As well as this, the students will also be educated on nutrition, strength and conditioning and player well-being on and off the pitch. The importance of a healthy lifestyle will be emphasised throughout.
Once the season has ended all students will receive a full report from the Head Coach, helping the players develop their game through recommendations made by the coach.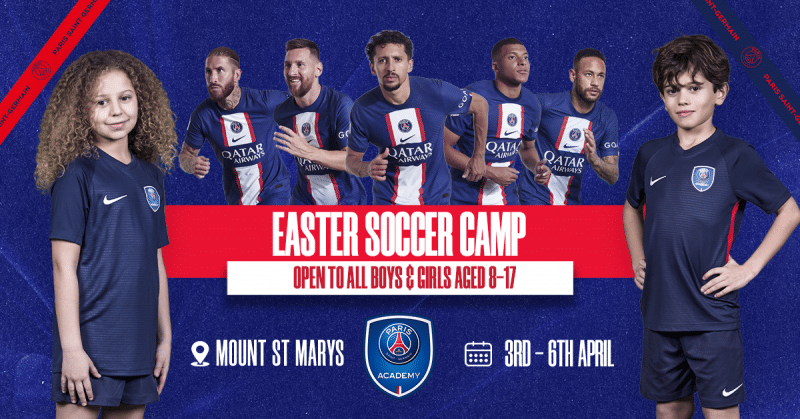 As our Paris Saint-Germain Academy UK regional partner, we will also be offering the local community holiday camps, starting Easter 2023. This is a great opportunity for students to sample the Paris Saint-Germain Academy UK ahead of the Player Development Programme starting in September.
We very excited to begin this partnership with Mount St Mary's College and welcoming students to the Paris Saint-Germain Academy UK!
You can register for the Player Development Programme here and for the Easter Holiday Camp book here.