Welcome to Player Spotlight for England where our coaches at our partner schools and player development programmes will choose a player each half-term to interview and give recognition for their hard work and dedication to the academy.
Our focus and recognition this time is given to Dylan from Lord Grey Academy. Dylan attends the sixth form at Lord Grey Academy where students have been offered the opportunity to join the PSG Academy UK on an intensive extra-curricular programme.
Technical Director for the UK – Paulo Pereira said:
"We, coaches all agreed that Dylan has been doing amazing not only developing his football skills but also his social skills. It's been noticeable to us his growth in confidence, communication and leadership and we believe he deserves this recognition".
So what's it really like to attend our Paris Saint-Germain Academy programme at Lord Grey Academy? We asked Dylan for some insight…
1 – Why did you opt for the PSG Academy UK Sixth Form Course?
"Personally when I opted for the PSG course it was so I could play football and learn more about the game to help improve my game. I thought as well that it was an experience that I couldn't refuse and I'm glad to be a part of it. It was also a way to play football with a team after leaving my old club and I heard of the excellent coaching and training courses and I saw this as an opportunity to play at a high level and to improve myself with constant training and practice that you don't usually see at a young level."
2 – What do you enjoy most, or find most interesting about the course?
"My favourite part of the course is the drills in training. This is because when I do them it helps to show how this would be implemented in a game and how beneficial it is to know. For example drills about possession and passing which could be used to show how to defend and transition in a game. Of course as well I enjoy playing games but without the drills and training sessions the quality on the pitch would not be as good as it is with the sessions."
3 – What do you find challenging about the course?
"I say the most challenging part of the course is the after hours training from 3-5. I don't consider it a problem at all for myself but it did take a while to find a job to match my hours of free time. But I knew I had to be committed to the course so I don't see anything overly challenging for myself. For some the levels of intensity may be a lot for people as it does require constant fitness and maximum effort to do but if you're willing to work hard the course will be nothing but joy."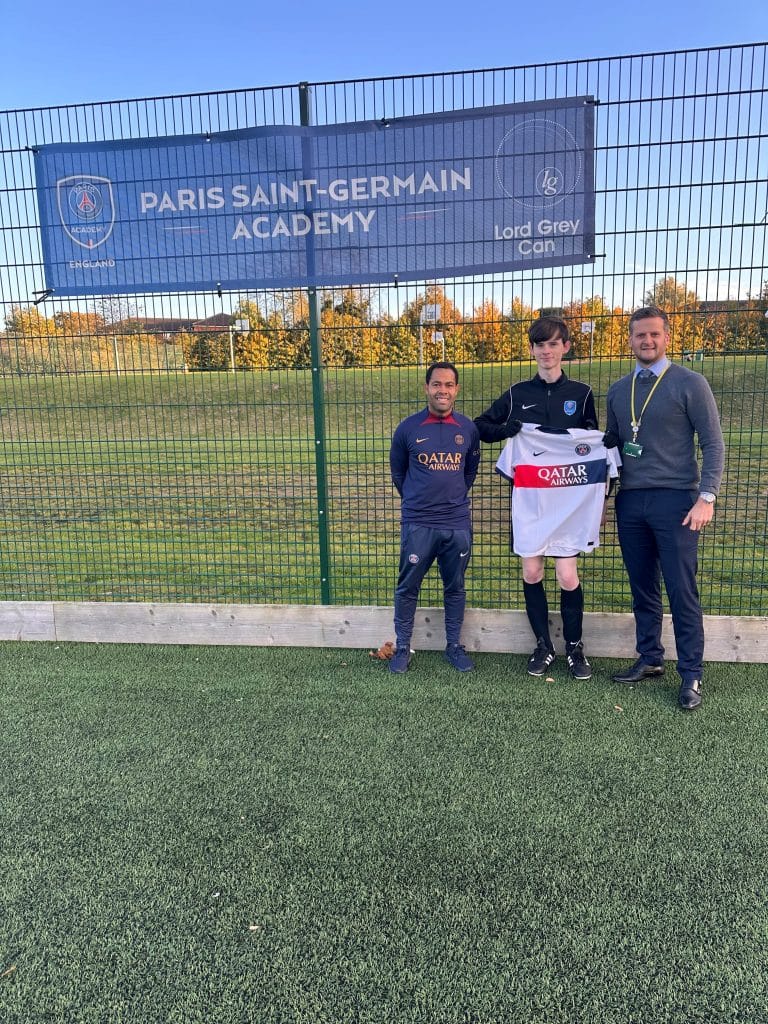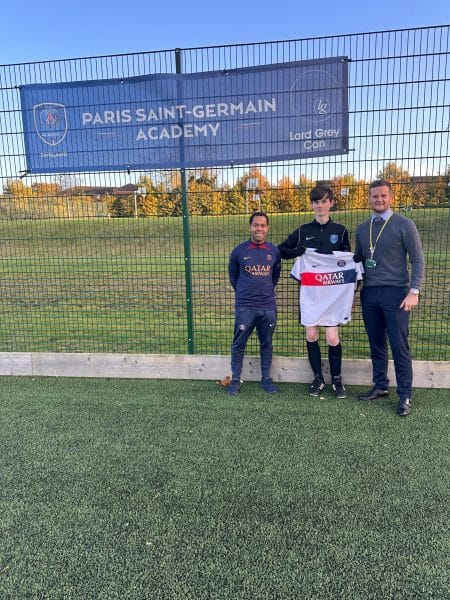 4 – How effective is your coached feedback in helping to improve as a football player?
"When I first joined the course I wasn't the most confident and was a bit nervous about playing in a new environment, but with the feedback I received from Paulo and my coaches it helped boost my confidence and I quickly fit in and felt at home with the team and group. During training I get pulled over every now and then and get given advice on what I could do better and how. For example, near the start of the course in September when I was playing left-back during a game I wasn't going forward and mostly went up to the half way line at most. Paulo saw this and explained why I should move up the pitch explaining how quick I am and how it would help the team moving forward. This advice also had praise which gave me confidence and the desire to improve and to adapt what he said into my style of play. So now instead of staying back I try to move up the pitch and do overlaps with the wingers to be an additional threat in the other half and it greatly improved my game. The feedback I receive is always positive and constructive which makes me more confident in my ability. The coaches are explaining what I'm doing well and how to improve on that while also explaining why it's better to do something differently if it's not working."
5 – Would you recommend this course to any student?
"If you enjoy playing sports or want to know more about the game I highly recommend joining the course. The course will teach you how to play in a new style of play that is exciting and aggressive unlike the usual Sunday league of booting it up the pitch and hoping for the best. It teaches you a new philosophy of football and how to play with your feet in a new way. Also though the course isn't just about football, with workshop classes they teach you ways to keep yourself healthy on and off the pitch such as how to deal with stress, nutrition and how to recover from injury or a workout session. So if you want to learn more about other courses such as physio therapy or coaching this is a great course to open the door for you. Unlike other courses like this, the PSG academy is inclusive to anyone regardless of if you played for a team before or not, or if you took sport science at GCSE or A-level so everyone has the opportunity to join.
Overall this course is a great experience for anyone willing to join and is great fun. I would highly recommend joining if you're interested in sports and football. The only problem I have with it is that it isn't longer – I would do this every hour of the day!"
 If the programme sounds of interest, then please do get in touch with us directly or visit the Lord Grey Academy Sixth Form page for further information and news on upcoming open events.