This time for player spotlight we have chosen to focus on a player and mentee on our Player Development Programme and mentorship programme at Tredegar School in South Wales.
Mentorship Student Spotlight:
Name: Kiera
Age: 14
Position: Student/ Aspiring Coach
Favourite Team: Arsenal Ladies
Favourite Player: Katie McCabe 
Mentor Comments/Mentee Development:
"Over the recent months, Kiera has been actively engaged in our Player Development Program sessions at one of our Welsh partner schools.  Transitioning from a player in previous blocks to an aspiring coach in our current block, she has remarkably embraced this change and demonstrated impressive progress within a short period. Kiera has shown an eagerness to learn and a willingness to share her knowledge with younger players at her school.
I have enjoyed working alongside Kiera this half term and look forward to supporting her as she continues to develop in her coaching journey."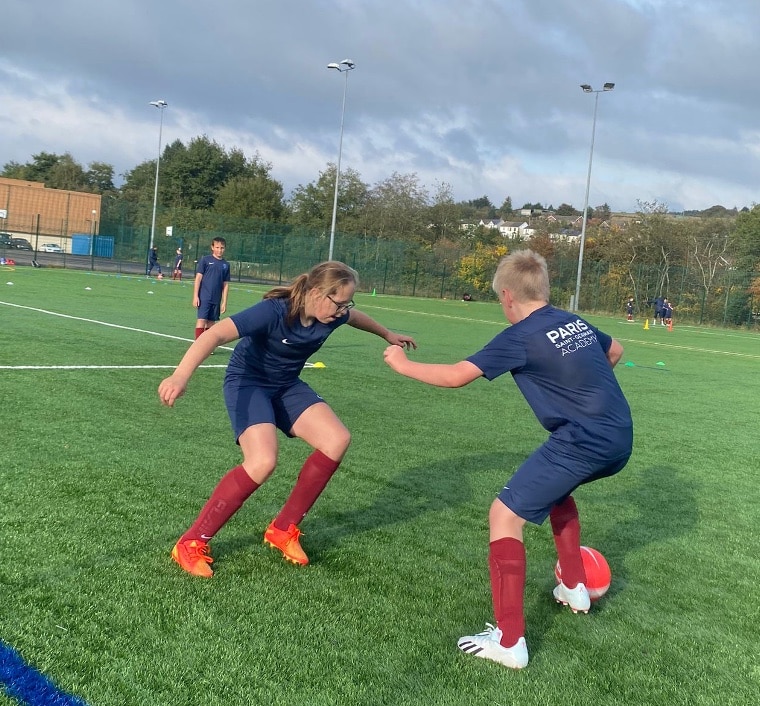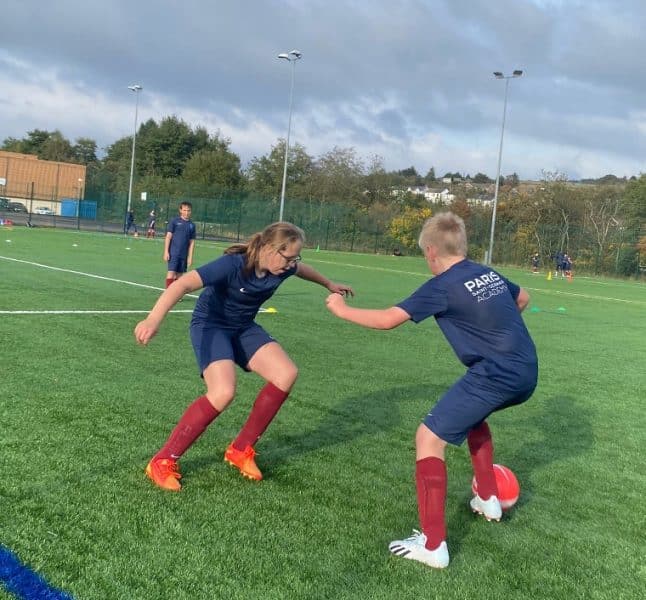 Question 1: What is the student's favourite thing about gaining coaching experience via the PSG Academy mentorship programme? 
"My favourite thing is seeing how much the players improve over time. It's great to see the difference in them and knowing that I've contributed to their development".
Question 2: What would the coach like to improve on in the next half-term?
"Next half-term, I aim to improve my confidence as a coach".